Always be an active solution provider – the partnership with YAGEO Group
The pandemic gave rise to the continuous increase of demand for electronic components globally, resulting in electronic component shortages and production halt for most industries.
With the increasing number of factories planning to ramp up production, it is critical to have stable electronic components supplies to meet the expectations and demand.
YAGEO
Founded in 1977, YAGEO Corporation is a leading electronic component company that provides solutions to component shortages while having robust product quality as well as innovative services. They have global scale capabilities including production and sales facilities in Asia, Europe and the Americas.

After the merger with KEMET and Pulse electronics, YAGEO has become a gigantic business group and an active powerhouse for passive components and covers more product ranges for total electronics solutions.
YAGEO currently marked the global electronic component industry as:
No.1 in Chip-Resistors
No.1 in Tantalum Capacitors
No.3 in Multilayers Chip Capacitors/MLCC
No.2 in Power Beads Inductors
Strong global presence with 21 sales, offices, 9 production sites, and 2 R&D centers worldwide
The business group's product offerings are targeted at key vertical markets, including consumer electronics, computers & peripherals, industrial/power, alternative energy and automotive. They serve leading global customers, such as EMS, ODM, OEM and distributors.
BRANDS
To enhance competitiveness globally and provide faster and more efficient service for global customers, YAGEO always looks for opportunities to expand the company's operating scale and obtain more advanced technologies through acquisitions. For example, the merger with another well-known leading provider – KEMET electronics allows YAGEO to provide one-stop-shopping with a complete product portfolio to meet the diverse requirements of customers.
KEMET

KEMET is a leading global supplier of high-end electronic components with a global footprint that includes 21 manufacturing facilities and approximately 12,500 employees located in 21 countries in the Americas, Asia and Europe.
Established in 1919, the company's main products include tantalum capacitors, ceramic capacitors, magnetic, sensors and actuators, and film and electrolytic capacitors.
KEMET's products serve a number of applications, such as advanced automotive electronics, industrial applications, aerospace, medical, as well as smartphones, cloud/networking equipment, wireless communications, alternative energy and 5G technology. Holding more than 1,600 patents and trademarks worldwide, KEMET has established a leading position for its products via its advanced R&D and technical staff and design-in capabilities.
YAGEO Corporation completed the acquisition of KEMET last June 15, 2020. With this strategy, YAGEO, together with KEMET, has been well-positioned as a one-stop provider of passive electronic components, including a leading portfolio of polymer, tantalum, ceramic, film and electrolytic capacitors, chip resistors, circuit protection as well as magnetics, sensors and actuators, all addressing a full range of end market segments.
The combined company will have an enhanced global footprint and be better able to partner with long-standing, blue chip customers worldwide.
Pulse

Pulse Electronics, an American leading electronic components partner that helps customers build the next great product by providing the needed technical solutions, has formally become a part of the YAGEO Corporation last December 2018.
This acquisition aims to:
Product portfolio expansion, not only providing complete passive components but also offering one-stop shopping service to the customers in electronic components such as wireless components, high-end transformers, integrated connector modules, RF chip inductors, power supplies and cable systems
Increase YAGEO's operation scale and market presence in the United States and Europe.
Continuously to strengthen YAGEO's development in the automotive and industrial markets.
Further expanding the business scale of Pulse's electronic components through YAGEO's global market allocations and sales channels.
Further leveraging the synergies in technology, production, and management between YAGEO and Pulse.
Pulse main products are wireless components (FluidANT 3D Printing antenna, Laser Direct Structuring antenna, and infrastructure antenna modules), high-end transformers, integrated connector modules, RF Chip inductors, power supplies and cable systems. It also holds a leading position in advanced 5G and EV (electric vehicle) technology with many patents worldwide because of its R&D and design-in capabilities.
Pulse also focused on other applications like networking equipment, wireless communications, and power management.
Products
Three is better than one! As the leading total service provider owning three reputational brands of electronic components with global scale capabilities, YAGEO Group offers a wide range of product portfolios for diverse requirements and robust quality needs.
Complete range of chip and through-hole resistors.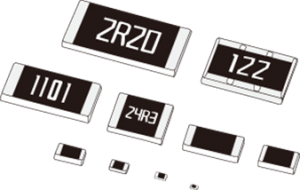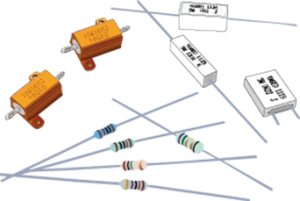 Capacitors offered include MLCC, Tantalum, Electrolytic, Film, and Supercapacitors.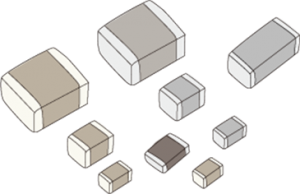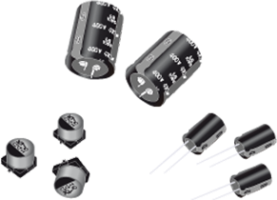 Includes Antenna products, LTCC, Signal Transformers, and connectors.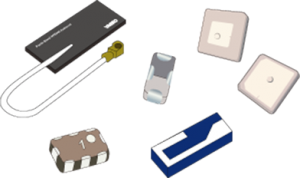 Presents a wide range of inductor products such as Magnetics, Transformers, Chokes and Coils.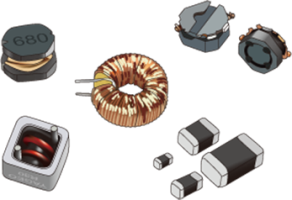 Circuit Protection Components
Complete circuit protection solutions include overvoltage protection components TVS, MOV, GDT, SPG, ESD, TSS, and overcurrent protection components PPTC and NTC.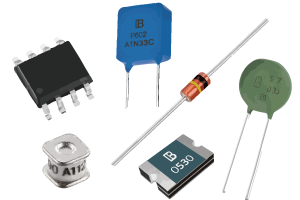 As YAGEO Group pursues to become the world's finest passive component services provider, they've become committed to providing total solutions for superior product quality and reliability with the most comprehensive value-added services.
With superior quality systems and state-of-the-art manufacturing technologies, all customers around the globe can benefit from YAGEO's robust product quality as well as innovative services.
As a fast-growing distributor for electronic components, Acton has proven and trusted capabilities enabling us to work in close coordination with our suppliers such as the YAGEO Group.
We also have easy access to the availability of samples for evaluation and well-rounded customer services to provide all our customer requirements. You can contact our local Acton representative here and we will be happy to assist and support you.