Affordable Precision: High Quality Value Priced Microscope
Ever struggled with measuring tiny parts or inspecting intricate details? Finding an affordable yet high-quality microscope that provides accurate measurements across the entire depth of field without constant refocusing can feel like an impossible task. What if I told you there's now an easy solution?
Phaos Technology Pte Ltd is an optics technology company based in Singapore that focuses on innovation. Phaos' objective is to develop nano-scopes using cutting-edge technology, offering a cost-effective alternative to premium microscopes.
If you're in the market for a new metrology microscope, the Phaos PT Series deserves a close look. Power, precision, and ease – what more could you ask for in an advanced microscopy tool? Experience metrology redefined with the Phaos PT Metrology Microscope. 
Precision and Power: The PT Metrology Microscope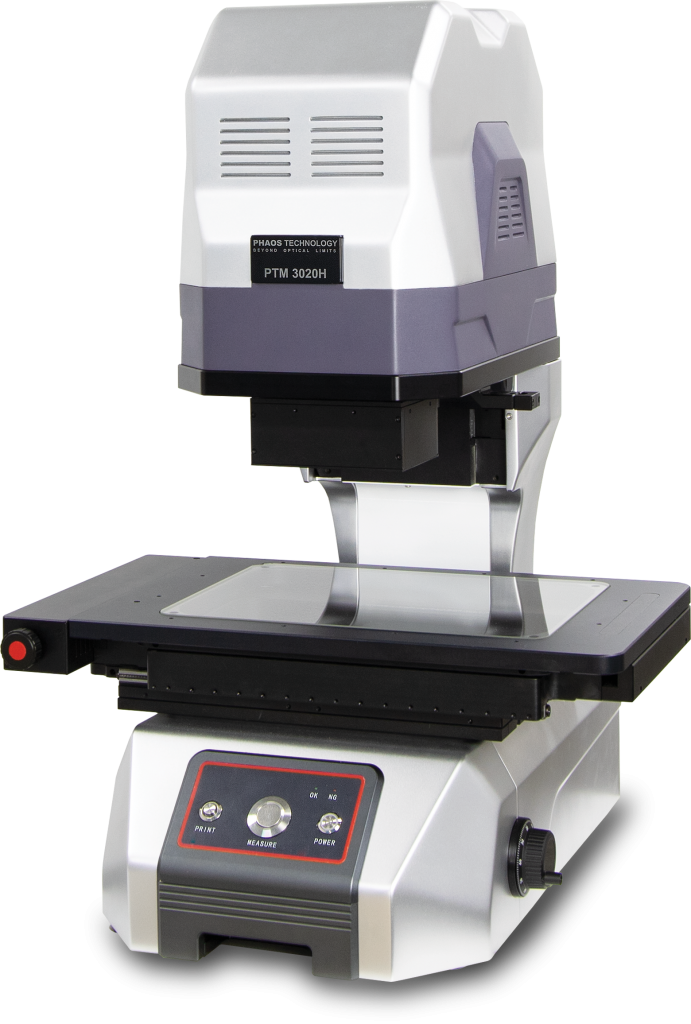 This innovative tool provides high accuracy measurements through a double telecentric lens while also offering an intuitive interface that makes operation a breeze. With PT Metrology, you get the best of both worlds – accurate results delivered with ease. 
The PT Series was designed with you in mind. It features a motorized lens that can travel a full 200mm on the Z-axis, giving you flexibility to examine samples of various depths and sizes. But don't let all that capability fool you – this microscope is extremely user-friendly. The intuitive interface lets you start taking measurements right out of the box without pouring through manuals or taking a crash course on operating complicated equipment. 
The PT Metrology Series microscope is designed to give you precision, power, and ease of use. With its telecentric double lens and 20MP camera, this advanced microscope captures high-resolution images that enable accurate measurements down to the micron. 
The motorized focusing lens provides an impressive 200mm of travel on the Z-axis so you can zoom in on details. The four-segment white light and telecentric green light illumination system offers flexible lighting options for any sample. You get a field of view up to 500mm x 400mm, allowing you to see more of your sample at once. 
This metrology microscope makes taking measurements simple. The intuitive interface lets you navigate and operate the system with just one key. No specialized training required. In a few clicks, you can take measurements, capture and analyze images, and generate reports. The Vision X and Vision X Pro software seamlessly integrates with the microscope to give you advanced tools for measurement, inspection, and image analysis. 
Whether you need to inspect precision parts, analyze surface defects, or reverse engineer components, the PT Metrology Series delivers. This innovative, all-in-one system provides high accuracy, powerful optics, and a user-friendly design. Discover how much more you can achieve with the precision and simplicity of Phaos metrology microscopes. Your measurements will never be the same. 
Achieve Accurate Measurements With Telecentric Optics 
The PT Metrology Series microscope provides unparalleled accuracy thanks to its telecentric optics. Telecentric lenses ensure that the magnification remains consistent across the entire field of view, eliminating image distortion and allowing for precise measurements. 
With a telecentric lens, the chief ray – the center ray of light in the lens – travels parallel to the optical axis. This means that the magnification is the same for objects at the center of the field of view as for those at the edges. So whether you're measuring an object dead center or off to the side, you'll get highly accurate results. 
The telecentric optics in the PT Metrology Series provide 3X to 100X magnification, giving you the flexibility to view samples at high magnification when needed. And with a large working distance of up to 200mm, you'll have no trouble measuring sizable or irregularly-shaped objects. 
An intuitive software interface makes capturing measurements a breeze. Simply place your sample on the motorized stage, zoom in, and click to take measurements. The advanced Vision X and Vision X Pro applications eliminate the complexity from metrology, with features like: 
One-click measurement tools for dimensions like distance, angle, diameter, and radius.

Smart edge detection that automatically locates edges for measurement.

Powerful image processing functions like zoom, pan, focus, and image capture.

Reporting and data export tools to share your results.
With its telecentric optics, intuitive interface and powerful software, the PT Metrology Series microscope gives you an easy, accurate solution for all your measurement needs. Precision has never been so simple. 
Intuitive and Easy to Operate 
The Phaos PT Metrology Microscope features an intuitive interface for seamless operation. Even if you've never used an advanced digital microscope before, you'll find the PT series remarkably easy to navigate. 
Simple Setup 
To get started, just place your sample on the microscope stage and turn on the power. The built-in calibration ensures the optics are always aligned for the sharpest image. There are no complicated configurations or manual calibrations required before you can start viewing and measuring. 
The streamlined menu contains only essential options to avoid confusing or distracting you from your work. All major functions like changing magnification, adjusting lighting, capturing images, and taking measurements can be performed with just a few taps on the responsive touchscreen display. For manual control, programmable buttons allow you to customize shortcuts for your most frequent operations. 
Guided Processes 
On-screen guides provide helpful tips for using the various tools and ensuring accurate measurements. The measurement wizard provides an interactive tutorial for setting measurement parameters and selecting the appropriate algorithm for your sample. Dynamic crosshairs and on-screen readouts give real-time feedback for precision measurements. 
For repetitive tasks like inspecting multiple samples of the same type, the PT series allows you to save customized profiles to speed up your workflow. Profiles contain settings for lighting, magnification, measurement tools, and image capture parameters. With just one tap, you can load a profile and start viewing and measuring your next sample with the exact same conditions. 
Whether you're a novice or an expert, the Phaos PT Metrology Microscope makes inspection and measurement an intuitive process. The thoughtful, user-centered design philosophy behind these microscopes aims to give you an easy, frustration-free experience so you can focus on the work that really matters—observing, analyzing and measuring your samples with the utmost precision and efficiency. 
Versatile and Flexible 
The PT Metrology Series offers exceptional versatility and flexibility for your measurement needs. With its motorized focusing lens and large field of view, you can capture details across a wide range of objects. 
The motorized focusing lens provides up to 200mm of Z-axis travel, allowing you to zoom in on your subject with precision. The 20MP CMOS image sensor produces high resolution images so you can see your subject clearly. The four segment white light illumination and telecentric transmission green light system give you control over the lighting for optimal visibility. 
With a field of view up to 500mm by 400mm, the PT Metrology Series can measure large objects while still providing accurate results. This expansive view means less time spent repositioning your sample under the microscope. For operators, this translates to faster measurement cycles so you can accomplish more in less time. 
The intuitive user interface makes the PT Metrology Series simple to operate. With the press of a single button, you can navigate the interface and take measurements. The streamlined process eliminates the need for extensive training to start using the microscope. This user-friendly design allows operators to focus on their work rather than learning a complex system. 
In summary, the PT Metrology Series brings precision, power, and ease of use together in one advanced microscope system. Whether you need to see minute details or capture the big picture, this series has the versatility and flexibility to meet your metrology needs. With high quality images, an expansive field of view, and an intuitive interface, the PT Metrology Series is the perfect balance of capability and usability.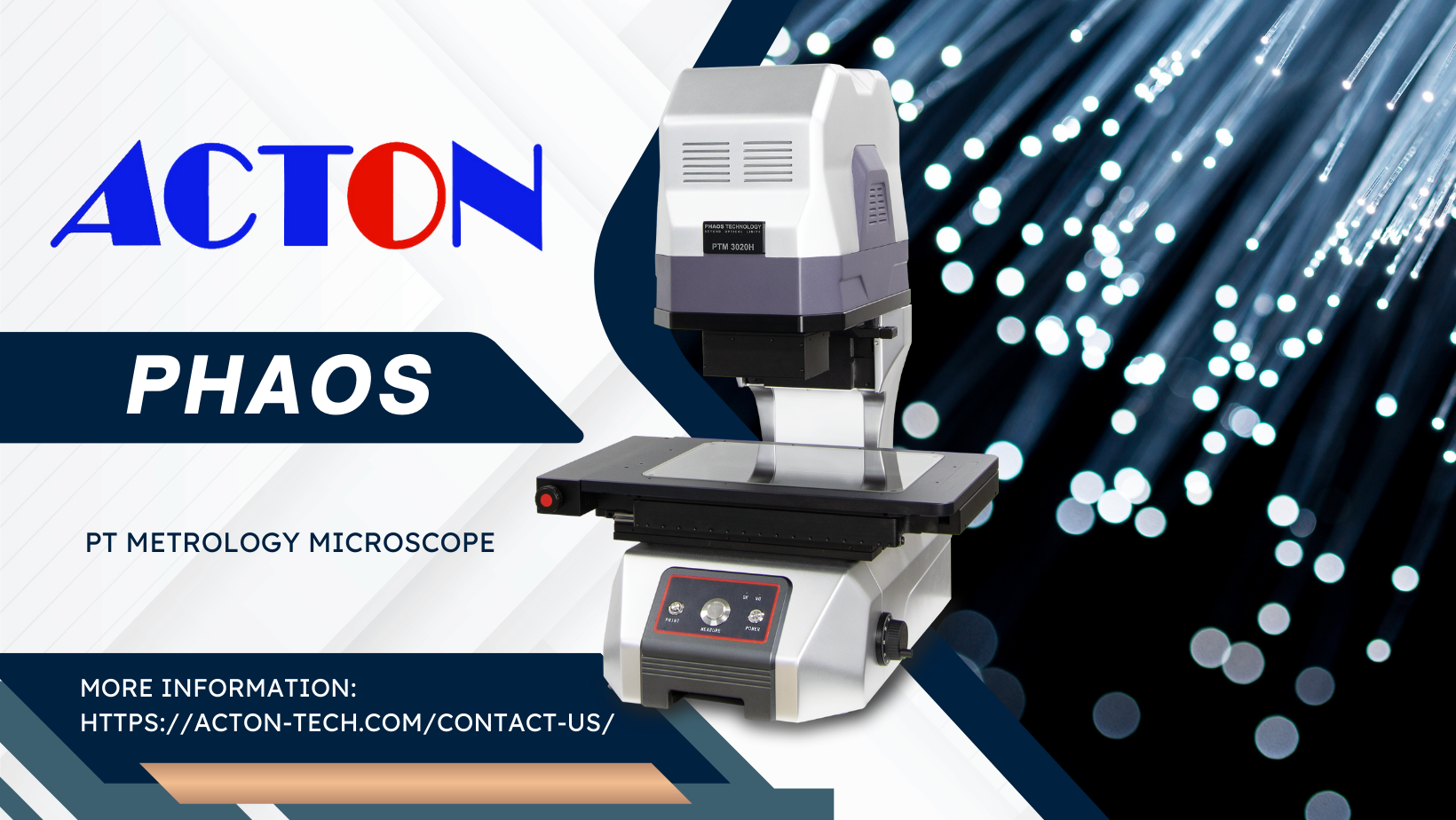 FAQ: Everything You Need to Know About the Phaos PT Metrology Microscope 
The Phaos PT Metrology Microscope likely has a few features that may raise some questions. Here are answers to some of the most frequently asked questions about this advanced measuring instrument. 
What are the main benefits of a telecentric lens? 
A telecentric lens produces images that are dimensionally accurate regardless of the height of the object. This means that as long as your sample is within the lens's field of view, you'll get precise measurements with minimal distortion. 
How does the motorized focusing lens work? 
The motorized focusing lens automatically adjusts the magnification and focal plane. With a 200mm range of motion along the Z-axis, it can capture details on multiple focal planes. This hands-free focusing saves time and produces crisp, detailed images for analysis. 
What are the advantages of a digital microscope? 
A digital microscope like the Phaos PT Metrology Microscope offers many benefits over traditional optical microscopes. It features an ultra high-definition camera that displays live images on a monitor, allowing multiple people to view specimens simultaneously. Digital microscopes also often include software for measuring, annotating and capturing images. They are more versatile, portable and compact than traditional microscopes. 
How user-friendly is the interface? 
The intuitive interface on the Phaos PT Metrology Microscope was designed for ease of use. With minimal training, operators can utilize the built-in measurement and annotation tools to evaluate samples. Programmable keys automate common functions, allowing you to customize the microscope to your specific needs. On-screen guides provide helpful information about each feature. 
What are the illumination options? 
The Phaos PT Metrology Microscope provides both transmitted and reflected illumination for bright, shadowless lighting. The four-segment transmitted illumination system combines white light LEDs with a telecentric green light, allowing you to switch between the two for optimal contrast. An adjustable ring light provides 360° of shadow-free reflected illumination. These advanced lighting options ensure your samples are clearly visible for precise measurement and analysis. 
How much does it cost? 
Despite its advanced features and high performance, the PT Metrology Microscope offers an affordable price range. Its competitive price point makes it an accessible option for labs, factories, and production lines seeking an easy-to-use yet powerful measuring tool. 
Hope this helps address some of your questions about the PT Metrology Microscope. Let us know if you have any other questions! 
The Phaos PT Metrology Microscope is a game-changer for your measurement needs. With its precision optics, intuitive interface, and powerful software, you'll be inspecting parts and analyzing data faster and more accurately than ever before. The days of struggling with difficult microscopes and clunky interfaces are over. This innovative system was designed with you, the user, in mind. Whether you're new to metrology or an experienced pro, the Phaos PT Microscope has the power and simplicity to make your job easier. Stop wasting time and start gaining insights. Your parts and products are waiting – it's time to see what this microscope can really do. 
It's time to upgrade your lab equipment – make sure you have the right microscope!  
Contact us today and let us help you find the perfect instrument for your needs. You may m
essage us/email us at

contact@acton-tech.com

. Want to know more? Check our website: https://acton-tech.com/