LATEST DEVELOPMENTS IN HIGH EFFICIENCY BATTERY CHARGER: YAGEO AND MPS COLLABORATION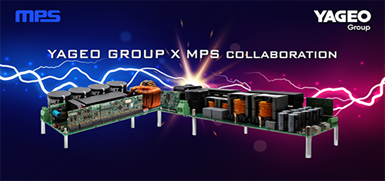 Photo from: (YAGEO.COM)
In the last few years, there has been a lot of hype around battery chargers, mainly due to the advent of electrical vehicles. In the energy-hungry world that we live in, electronics are ubiquitous across all industry from military to healthcare. Charging batteries is just as important as charging our phones, if not more so, and is constantly an area of innovation. However, new battery chemistries and higher demand in electrical vehicles, data center, commercial buildings and mobile electronics (e.g., wearables) led searches for new technologies able to support higher current charge rates without compromising on efficiency or reliability.
Meet the latest in high efficiency battery charger technology. The world's semiconductor industry giants, YAGEO Group and MPS (Monolithic Power Systems Inc.) have teamed up to develop a power supply solution and power electronic applications. YAGEO Group covering KEMET Electronics Corporation, Pulse Electronics Corporation and YAGEO passive components. The first model: a high-efficiency server room 48V battery charger.
            As one of the exhibitors in the latest PCIM Europe 2022 Exhibit (the world's leading exhibition and conference for power electronics, intelligent motion, renewable energy, and energy management)  YAGEO AND MPS presented their newly developed power supply solution: a high-efficiency server room 48V battery charger in which the demo boards are accompanied by an interactive schematic block diagram displayed on a touch screen to easily comprehend the interplay between the passive and active electronic components leading to this efficient power application wherein Silicon Carbide Technology played a major role in this scenario.
---
What is Silicon Carbide (SiC) Technology?
       Silicon carbide technology is a game changer. While silicon MOSFETs have historically been the gold standard for transistors, silicon carbide(SiC) devices emerged as the most viable contender for next-generation, low-loss semiconductors,due to its low ON resistance and improved high-temperature, high-frequency, and high-voltage performance as compared to traditional silicon.
        Silicon carbide cascodes combine the benefits of a wide band-gap semiconductor switch with the flexibility and ruggedness of silicon MOSFETs. They can be employed in historical systems as well as next-generation power converters and inverters as drop-in replacements.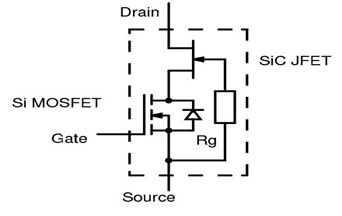 This collaboration between YAGEO Group and MPS illustrates the ever-increasing demand for high efficiency power conversion technology and the effort between the two companies that allows each to take lead in their field while providing a complete solution to developers of high-power density electronic equipment.
 As a trailblazer in product distribution industry, GENNEX CORP. is always up to date on the most recent advances in electronics and semiconductor businesses. We are working with our partners to bring these products to market.
Here we have a variety of product offerings from YAGEO Group (covering KEMET Electronics Corporation, Pulse Electronics Corporation) and MONOLITHIC POWER SYSTEMS INC. (MPS):
Check out our latest product offerings from YAGEO Group (covering KEMET Electronics Corporation, Pulse Electronics Corporation) and Monolithic Power Systems Inc. (MPS) here:
MPS mEZPA-3k-22A-400R (3kW,1U TOTEM-POLE PFC)

Features:
Efficiency above 98.3%
Power factor above 99%

3kW rated power

Weight <0.9kg

Dimensions: 290mmx75mmx40mm

GUI Interface

Meets the following standards:

Harmonic currents: IEC 61000-3-2

Conducted EMC: CISPR 3

Voltage SAGs: IEC 61000-4-11
The totem-pole topology offers high efficiency and power factor in a 1U rackmountable package.  It is fully configurable with the VB Pro™ 4.0 tool, with a customizable digital control loop and protection limits and alarms. Additionally, it can be controlled and configured through an RS-485 bus.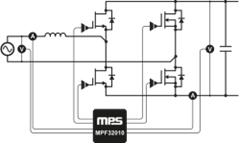 YAGEO's Circuit Protection Components
NTC Thermistor – NA Series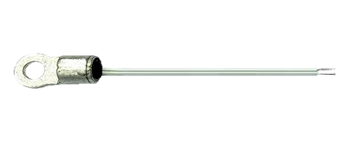 NTC thermistors have a negative temperature coefficient, which means that the resistance decreases with increasing temperature. They are used as resistive temperature sensors in many electronic devices and appliances, as well as for current-limiting in circuits.
Features:
3978 K, -40 °C to 125 °C,

Free Hanging

Wire Leaded
---
MOV – 14D Series
MOVs (Metal Oxide Varistors) are used to protect against surges, spikes and lightning strikes by absorbing excess voltage. They vary their resistance based on the amount of voltage applied to them, reducing this voltage to safe levels. MOVs can be used in many different circuits – they're integrated into various appliances and power supplies as a protection component, as well as being used in system boards and graphics cards.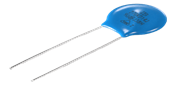 Features:
18V to 1800V voltage range

±10% tolerance rating

ZnO-based construction

Coated with silicone or epoxy

5mm to 53mm diameter range
---
ESD – SDT Series
Protection against electrostatic discharges (ESD) is part of EMC Immunity (Electro Magnetic Compatibility) requirements. It is the ability for equipment to properly operate in its electromagnetic environment by limiting the reception of electromagnetic energy that may cause physical damage.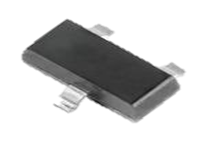 Features:
Fast response speed

Low dynamic resistance

Excellent clamping capability

High reliability
Applications:
DC power supplies

Security surveillance

Telecom
---
KEMET'S EMI CAPACITORS
EMI suppression capacitors are a specialized subset of commercially available capacitors that are designed to reduce or filter electrical noise out of the power being supplied to a circuit. These capacitors are able to do this by reducing the input impedance of the system for higher frequency noise, thus shielding circuits from such disturbances.
X-EMI Capacitors – R52 Series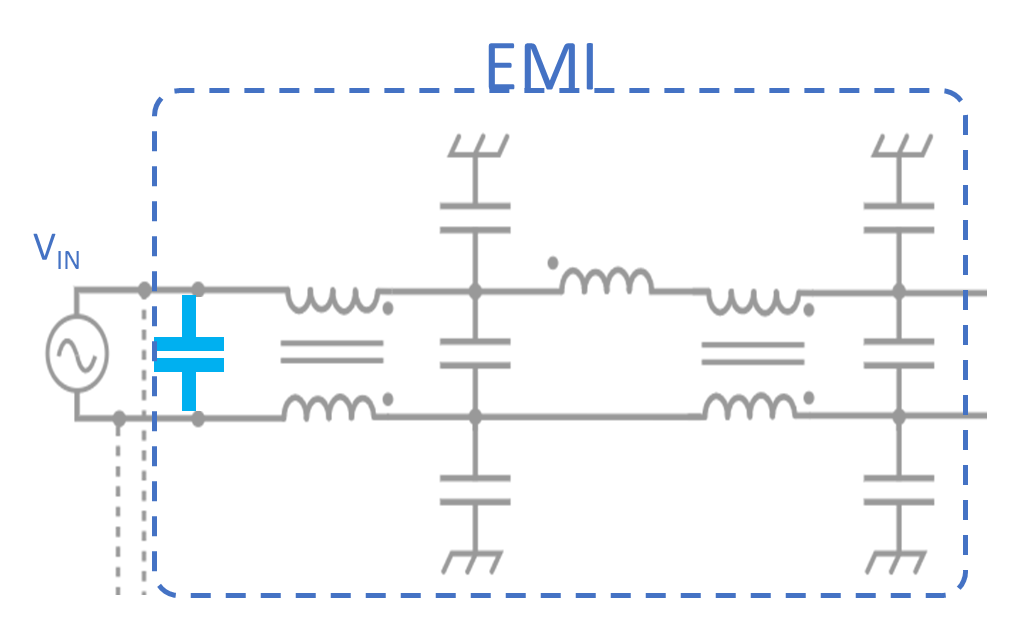 Features:
1st to market including:
Miniaturized X2 Capacitor
Highest capacitance
Ideal for a space optimal design
Self-healing capability
C: 10nF to 22µF
V: 310Vac / 630Vdc
Y-EMI Capacitors – C900AC Series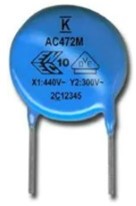 Operating Temperature: −40 to +125°C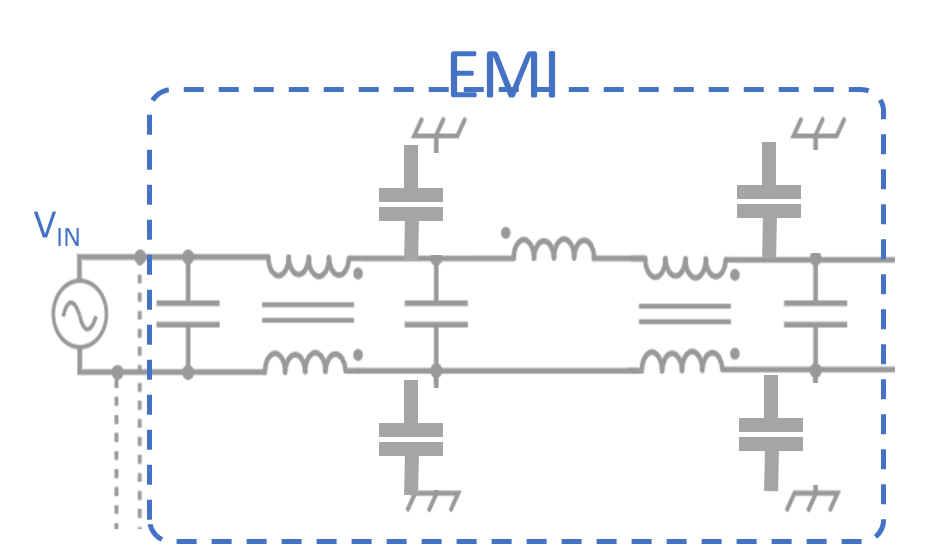 Features:
·       Class X1 440 VAC/Y2 300 VAC (IEC 60384-14)
·       7.5 and 10mm lead spacing
·       Preformed (Crimped) or straight lead configurations
·       Non-polar disc capacitor
·       Encapsulation meets flammability standard UL 94 V-0
·       Lead free and RoHS Compliant
·       Halogen Free
---
PULSE'S HIGH FREQUENCY TRANSFORMER
High frequency transformers are used to convert power and at the same time to ensure proper voltage matching and provide galvanic isolation. These factors make it possible to reduce the size of the converter.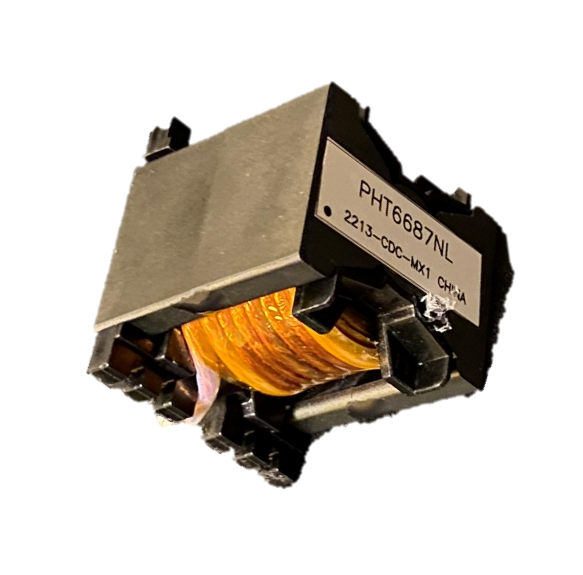 Operating temperature: -40°C to 125°C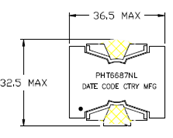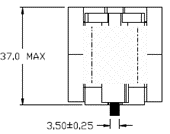 Features:
Customized Solution
Turns Ratio (1-2) : (3-4) = 3.75 ± 3%
Hi-Pot at 50/60Hz 60s: 4.2kV
Inductance at 10kHz : 155µH ± 10%
 DCR (1-2) = 15.8mΩ Max.
DCR (3-4) = 2.0mΩ Max.
Thermoset plastic material with flammability rating UL 94V-0 or better
---
PULSE'S CURRENT SENSE TRANSFORMER
The current sense transformer, is a transformer that is optimized or designed to produce an alternating current in the secondary winding which is proportional to the current being "sensed" or measured in the primary winding
Current sensing – Primary Side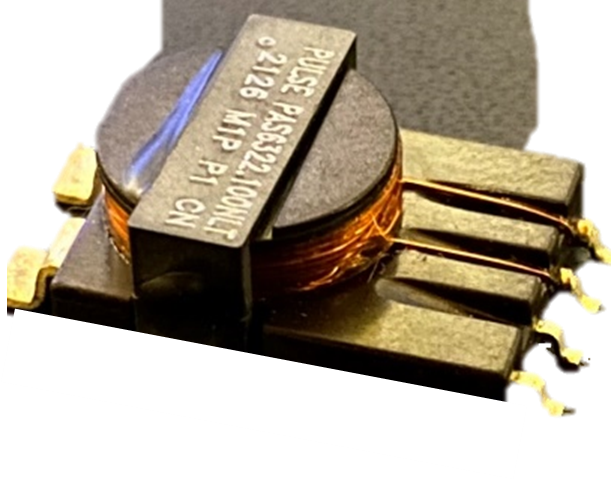 Operating temperature: -40°C to 125°C
Features:
Rating Current: 50A
Turns Ratio (Pri:Sec) = 1:100
Inductance Secondary= 4.5mH Min
SMD.
Hi-Pot (Pri to Sec) = 5kVdc, 6s
Inductance Range: 20kHz to 1MHz
Insulation: Reinforced, 10mm creepage
UL94V-0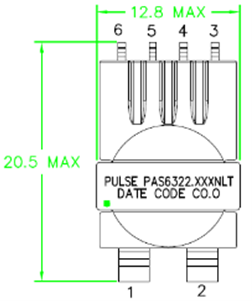 ---
Acton, a pioneer in the product distribution sector, keeps abreast of the most recent developments in the semiconductor and electronics industries. With the necessary technical know-how and a wide range of products, including non-franchised lines, we can tailor our services and solutions to your needs! Other than the components, we can support your required designs and services.
Acton has dedicated and experienced Field Application Engineers who can help to provide additional information or sample support for your designs. Kindly email us at acton@acton-tech.com so we can assist you. To know more about the products we offer, kindly visit our site and click here www.acton-tech.com
Flexible support for the entire material chain, directly and indirectly. Extensive sourcing capabilities to meet lead-time and spot purchase requirement. Collaborating only with greatest partners and experts in the field to deliver the best products on the market right now, we are dedicated to providing nothing less than the best for our consumers.
ACTON is committed in providing quality and value-added products and services to its customers. Furthermore, to ensure that business is carried out at an optimal pace, we maintain close coordination with our suppliers and clients, keeping them informed on the latest trends in the market and industries. Finding the best product for your specific requirement isn't always clear-cut. 
Get in touch from us to find out in details what solutions we have for you! Kindly email us at acton@acton-tech.com so we can assist your needs. To know more about the products we offer, kindly visit our site and click here www.acton-tech.com